Diesel Generators In Albania

Dealers for Diesel Generators In Albania
Albania is located is southeast Europe and has a population of over 2.8 million people. The capital city is Tirana and the official spoken language is Albanian. 94.8% of Albanians electricity consumption comes from hydroelectricity and Albania has six hydroelectric power stations with a further 2 under construction. Albania have also held talks with Croatia in building a joint nuclear power plant to provide extra power to the two nations.
In Albania the grid runs at a frequency of 50Hz, this is the same frequency as most of Europe.The Voltage in Albania is 400V for three phase and 230V for single phase. The grid, even though it supplies everyone with electricity, suffers with power security and makes losses each year. Therefore the government has undertaken a plan to invest in these issues and try and fix them.
In Albania the socket type they use is type C and F. Below is an image of the plug and socket for type C. Both C and F are compatible with one another.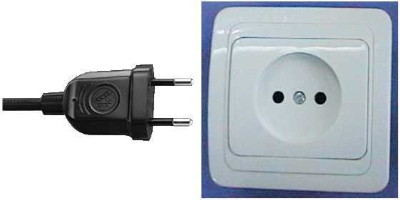 As of 2017, the Albania grid reached 100% of its population. However power supply security is still a major issue as the country mainly relies on one source of power (hydroelectricity). To combat this there has been an investment in new generation sources, transmission lines and general improvements to the country's grid to help improve the nations power supply security.